Thursday 6th OCTOBER 2022
On property at "CHROME", 6132 Digby/Dartmoor Rd, Hamilton, Vic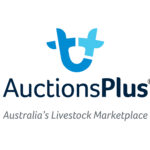 and ONLINE with Auctions Plus      
Selling system will be pick of pen of 4.
Inspection at 9:30 AM
Sale Commences at 11:30 AM
Lunch Provided
Individual purchasers receive every 6th Ram FREE
(based on av. price)
Pre-registration (Complete ONLY if attending On-Property)
To avoid delays we strongly encourage you to pre-register with the Selling Agents (Kerr & Co Livestock) via this link, as a buyer by 5pm on Wednesday 5th October, or complete the Buyers Registration Form in the back of the catalogue prior to the sale to hand in on the day.
Google Maps Plus Code: 6VHJ+578 Yulecart, Victoria
Coordinates: -37.77209750498471, 141.88069489854706
Chrome Sheep Studs 14th Spring Ram Sale Catalogue (PDF) - coming soon
2021 Maternal Sale Rams (excel)
2021 Oct Sale Terminal Rams (excel)
FREE Delivery of sale rams to most destinations including SE South Australia, Southern NSW and Tasmania. If you are further afield, please talk to us prior to the sale to see if we are heading your way.
► BRUCELLOSIS ACC FREE   ►  MN1V - ELIGIBLE TO ENTER ALL STATES  ►  Fully Lambplan Recorded
3% rebate to outside agents introducing new clients or in attendance at the auction
Matt Tonissen   0417 149 805
Tanya Tonissen 0438 523 988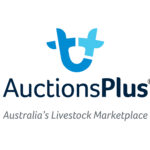 Selling Agent: Kerr & Co Hamilton
Robert Claffey   0418 625 839